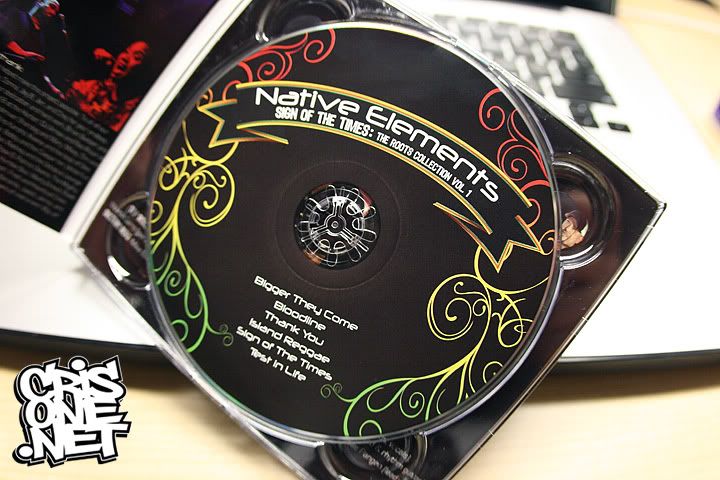 I got this the other day courtesy of Pete "Peterock1" of him and the Band he's in, "Native Elements Band", it's their newest CD, "Sign Of The Times: The Roots Collection Vol.1", I've been listening to this for about 3 days straight track after track, they're also having a CD release party this Friday, August 21, more info:
- The Avalon nightclub in Santa Clara CA.
- Summer Island Breeze reggae concert with special guests "One Groove" & "Aloha Brewed". And DJ's Chubbs & DJ Flex.
- Only $20.00 for this very special event put on by Island Sol Productions.
- Also admission gets you a free copy of the new cd!!
- You can purchase your tickets @Brownpapertickets.com