...
Here's a "step-by-step" process on how to make your Black/Dark apparel last, I've been doing this process for years now, and happy with it, a note to all...all Washers/Dryers and/or Climate will vary.
Steps 1, 2, & 3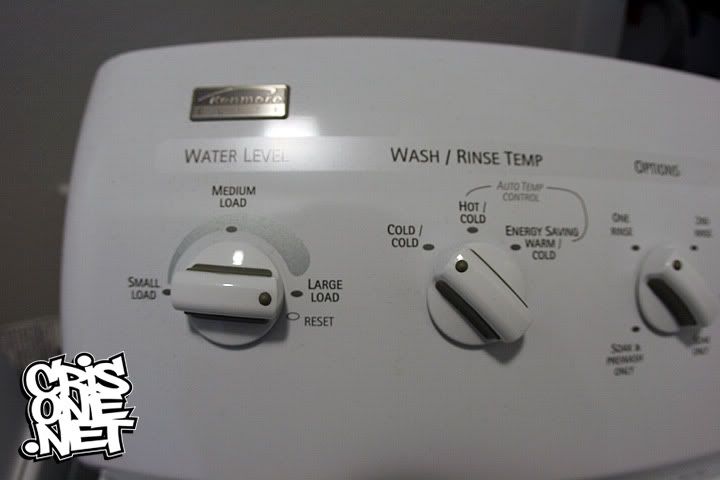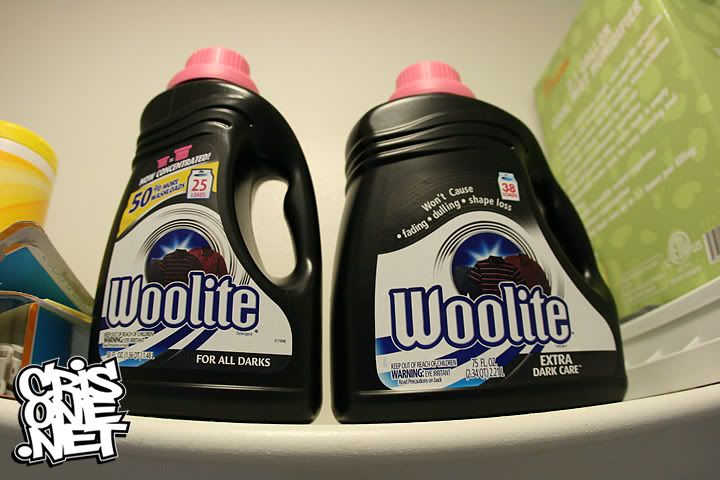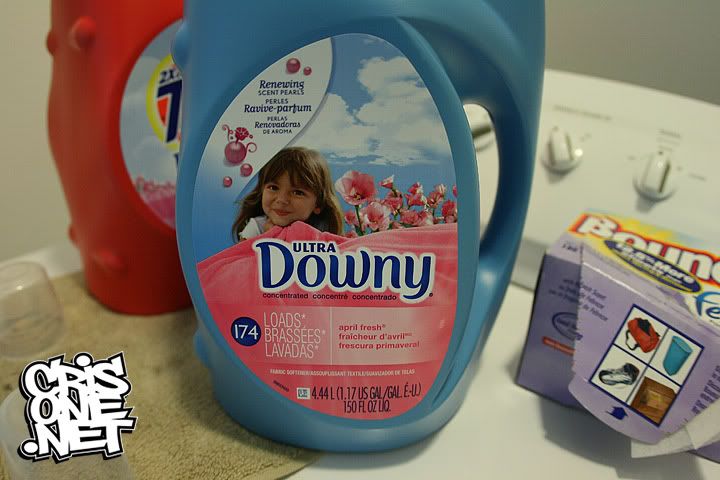 Steps 4, 5, & 6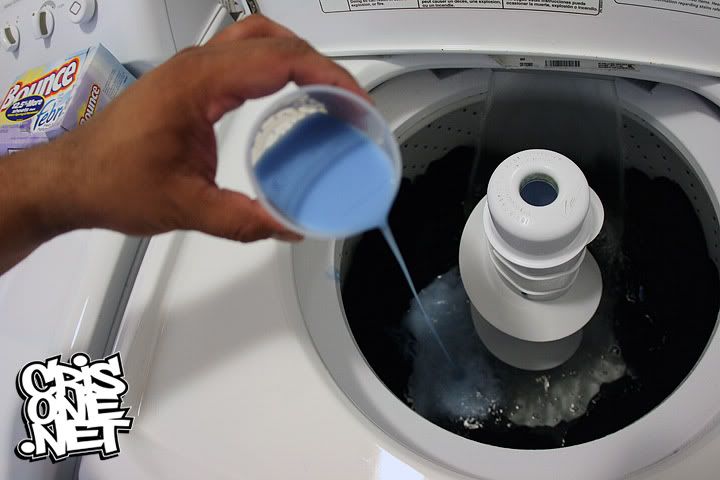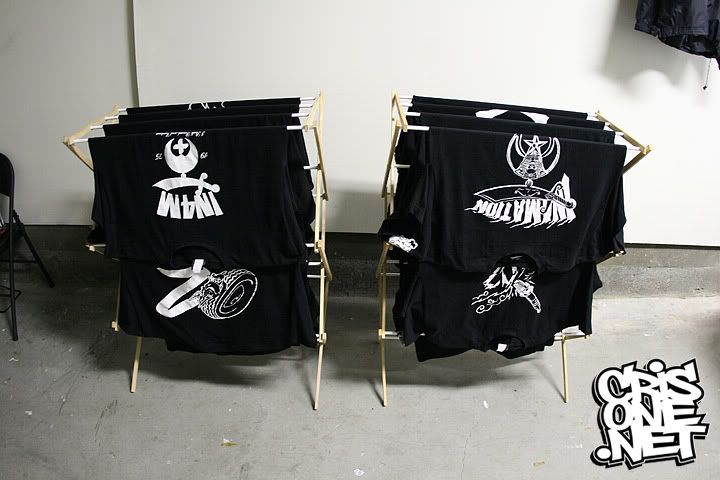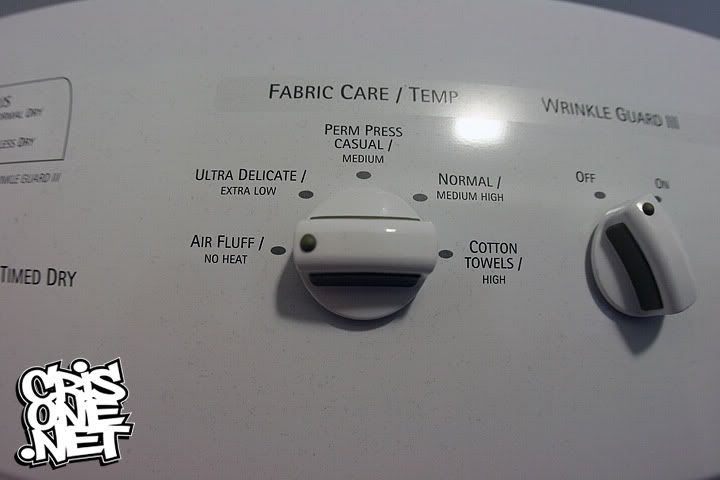 Steps 7 & 8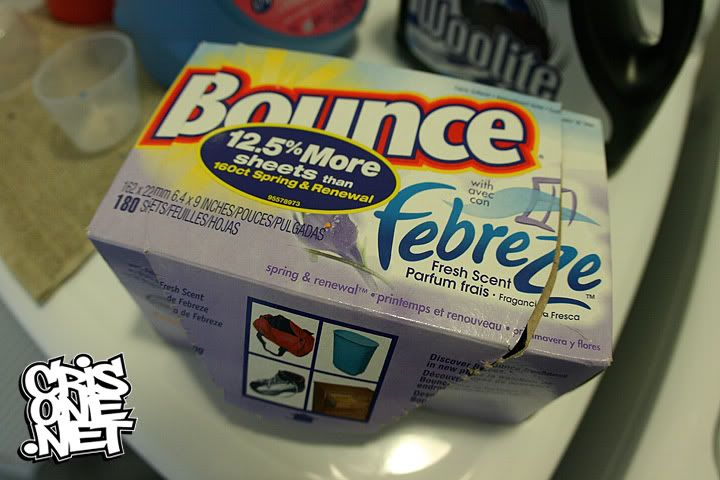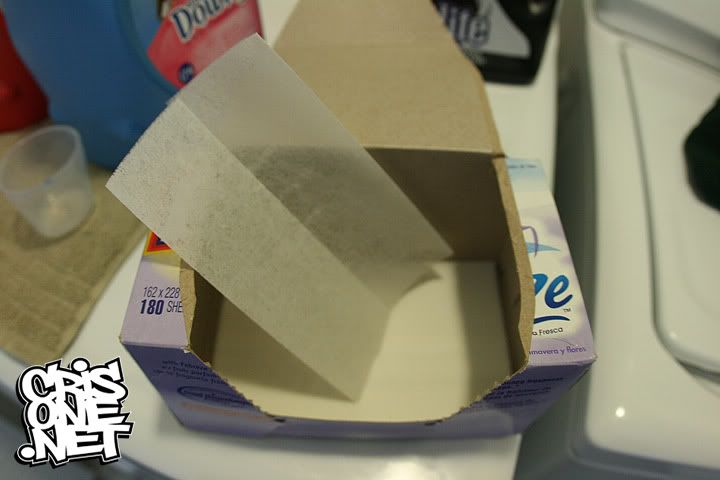 1)
Set your washer to the coldest possible, in my case, "Cold/Cold."
2)
Woolite Dark Laundry Detergent, you can get this at your local Target, Wal-Mart, etc.
3)
Any Fabric Softener will do, I use Downey.
4)
There's a certain area where your Washer will stop to add the Softener, with mine, it's at the "Rinse" cycle, and instead of pouring the Softener in the spouted-hole, I pour it straight into the Washer when there is a good amount of water built, the reason for this, depending on Washer again, mine tends to leave Softener-type "marks" on my tees, and I hate that shit, so I just pour it straight in as pictured.
5)
After all is done, each item is taken out of the Washer and "whipped" to get some access water and wrinkles out, ei. Holding each end of the "shoulders" and "whipping" it downward. At your local Target, Wal-Mart, etc., you can get a "Towel-Dryer" or whatever they call it, and "lay-dry" instead of hang-drying to prevent "Shoulder-points" and "Stretched-necklines", I hear Ikea has a good one made out of metal I think, mine is wood/plastic and is almost falling apart, the Ikea rack will be copped soon.
6)
After your Apparel is dry, head to the Dryer, set it at a temperature where there is "No Heat", or, "Air Dry."
7) & 8)
Use a "Dryer Sheet", or a "Fabric Softener Sheet" and throw it in with your items when you're Air-Drying your clothes to give an extra hint of softness and scent.
So that's it world, with this process, at my settings, my Black tees last a good amount of time, slightness of "fading" was seen after a good 10+ times of wear/wash, and no shrinkage and/or cracking/fading of print has occurred.
But remember, all situations can vary, so take care........